Tree Trimming in Rockville Centre, NY
Do you spend so much time thinking about your property's interior space that you haven't dedicated nearly enough thought into your outdoor areas? Perhaps you just don't have the time to tame the unruly shrubs and trees around your home or business. Whatever your issue, you can count on We Care Tree Service for the perfect solutions. With years of experience and a commitment to making our customers' properties both safe and beautiful, you can count on us as your go-to tree company in Rockville Centre, NY.
You may be wondering why taking care of your trees even necessary in the first place – after all, they grow pretty well on their own. While there are many reasons people take advantage of our tree services, one of the top reasons is safety. If a limb is dying or weak, it can fall and cause damage to your property, a neighbor, or even the people in the surrounding area. Furthermore, if a certain part of a tree is diseased, the whole tree can become infected and weaken over time. This poses even more harm to the living and non-living things around it. Fortunately, our tree contractor has more than a decade of experience and knows the proper techniques to remove limbs safely without harming the rest of the tree or the area around it.
Residential Tree Service in Rockville Centre
Our skilled arborist takes precautions and special care to assure that no avoidable damage is caused to your property and the surrounding area. We take note of any possible hazards or access obstacles at our initial visit, being an essential part of our risk assessment plan. The latest equipment and techniques are utilized for doing tree work to get the job done safely and professionally.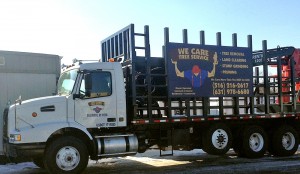 We Care Tree Service works with our residential customers to determine which trees should remain intact and which trees require removal. Our tree pruning services help to maintain the health and beauty of your trees, as well as assisting in resistance to insect infestation and diseases. Tree Pruning can also improve the safety of your property by removing limbs and sections that are dangerously close. Our basic pruning services encompass thinning, shaping, raising and removal of dead limbs and branches.
Commercial Tree Service Rockville Centre
We Care Tree Service is proud to offer professional and highly skilled services to commercial business properties throughout the area. Commercial tree care requires fully qualified tree surgeons, specialist skills and techniques and equipment. We Care Tree Service provides just that to our corporate clients. Our modern equipment receives service and maintenance to ensure that all jobs are carried out safely, on time and within budget.
At the initial consultation of commercial properties, all work sites are surveyed for accessibility and risk assessment. We assist our corporate clients in preserving aesthetic appearance compliant to certain corporate codes and standards. We also provide a tree pruning and maintenance service to help to sustain a pleasant environment in commercial properties.
Rockville Centre Stump Removal
If you have had to cut down a tree recently, you know how unattractive the remaining stump can be. That's why the professionals at We Care Tree Service can get rid of the stump for you. We want to help you have the best-looking, healthiest outdoor area possible, and with our stump removal service on Long Island, you can have that.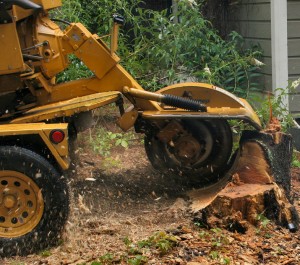 When you work with us, you get the peace of mind that comes with putting your property in the hands of true professionals. We make sure to eliminate the entire stump – roots and all – and leave your yard looking great. Our tree stump removal specialists can even grind the stump to provide you or someone else with an eco-friendly source of mulch.
Rockville Centre Tree Pruning
Make your home or business much safer for you, your family, and your guests when you take advantage of the services at We Care Tree Service. We are proud to offer a wide range of solutions that take care of your bigger landscaping needs, from shrub trimming to tree pruning in Long Island, NY. By utilizing our expertise in the removal of dead or cumbersome branches, limbs, and stumps, we not only make your property safer but also much more attractive.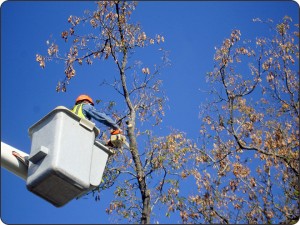 Our tree thinning contractor is fully licensed and insured and has more than 10 years of experience in the industry. During our time in business, we have had customers that have come to us with concerns over dead branches, but who don't want to hurt the tree or ruin its aesthetic or functional benefits. With our knowledge and skills, we are confident that you will have more peace of mind than ever by the time we are finished.
Rockville Centre NY Emergency Tree Removal
After a huge storm or natural disaster, the exterior space of your property may be in shambles. Fallen limbs and other yard debris litter the area outside your home or business and make it not only look bad but also increase the risk of walking around the property. Fortunately, there's a way to clean up your space and make everything look good as new again – just call the professionals at We Care Tree Service. We provide emergency tree removal in Long Island, New York, 24 hours a day, 7 days a week.
At our Rockville Centre emergency tree cleanup company, we know how scary and confusing post-storm cleaning can be. By providing around-the-clock services, our contractors give you more peace of mind going into the morning. When we arrive at your property, we remove the most hazardous limbs first – ones that have fallen on the roof or that are in danger of falling. This way, you don't incur any more damage than has already happened.
Our range of Rockville Centre Tree Services
Tree Removal
Site Clearance
Land Clearance
Tree Pruning
Chipping
Stump Grinding
Storm Damage Clearance and Repair
Tree Trimming
24-hour Emergency Service
Winter Snow Storm Clearance